To View our latest newsletter detailing all of the work being done by The Outdoor Partnership across the 4 home nations please see our latest newsletter below.
Welcome to the latest news section of our website, as you'll see there has been quite a lot going on over the past few months!
We're expanding!
One of the first things to report is that we have recently been collaborating with North Wales Active, and will be appointing a Regional Outdoor Activities Development Officer for North Wales. The officer will focus on the North East during the first two years, with the job description and advertisement ready to be sent out very soon.
We are very excited and pleased to be able to announce that as phase 2 of our National Lottery Community Funded UK programme we have now selected and had initial meetings with our four new areas, these are:
Coventry City
North Yorkshire – focused on Scarborough
Plymouth – working with Thrive Plymouth
North Ireland – focused on The Sperrins AONB.
These four have been selected after a tender process which saw 11 areas across the UK seeking selection. Members of the TOP team and Trustees conducted a detailed evaluation and procurement process to select the final four. Speaking on behalf of TOP, Tracey Evans CEO said: "We are really looking forward to developing partnerships with the four new areas, they each come with issues and challenges which are new to TOP but all offer an amazing opportunity to help and encourage people from very diverse walks of life to overcome barriers and to take up outdoor activities as a lifelong pursuit."
Following the model established in phase one and being successfully delivered in Ayrshire, Coastal Cumbria (Copeland and Allerdale) and Northern Ireland (Newry, Mourne and Down/Armagh City Banbridge and Craigavon/Ards and North Downs) a development officer will be appointed in each new area with an expected start date of early February 2023. The first task of the new officers will be to undertake a gaps and needs analysis and then produce a work programme  which will be agreed and supported by the Stakeholder Groups in each area.
We would also like to send our heartfelt congratulations and best wishes to Bethan Davies from the team, and her partner Eifion on the news that their first child is on its way. Daniel Bartlett will be taking over the officer's role during the maternity leave.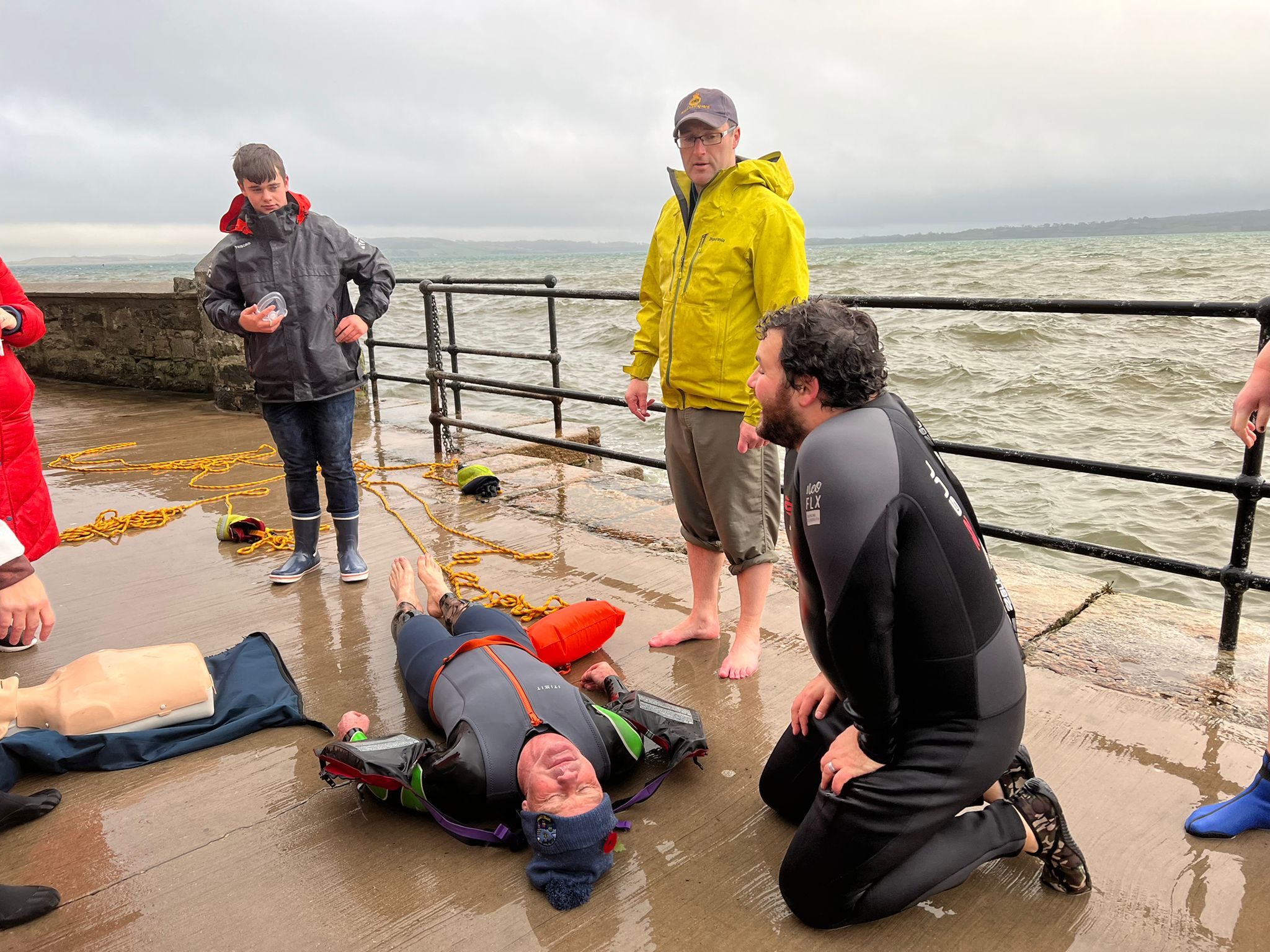 Club Support
Our Club Support programme helps Outdoor Activity clubs to train their volunteers. If you have volunteers who are keen and ready to undertake courses to help with their role at the club, we can help them!
Volunteers can attend courses for a subsidised rate, meaning they only pay £20 per day for a course.
All the information can be found on the Clubs Guidance page: Club Guidance – The Outdoor Partnership
Or contact our Volunteer Officer sian.williams@outdoorpartnership.co.uk for further details.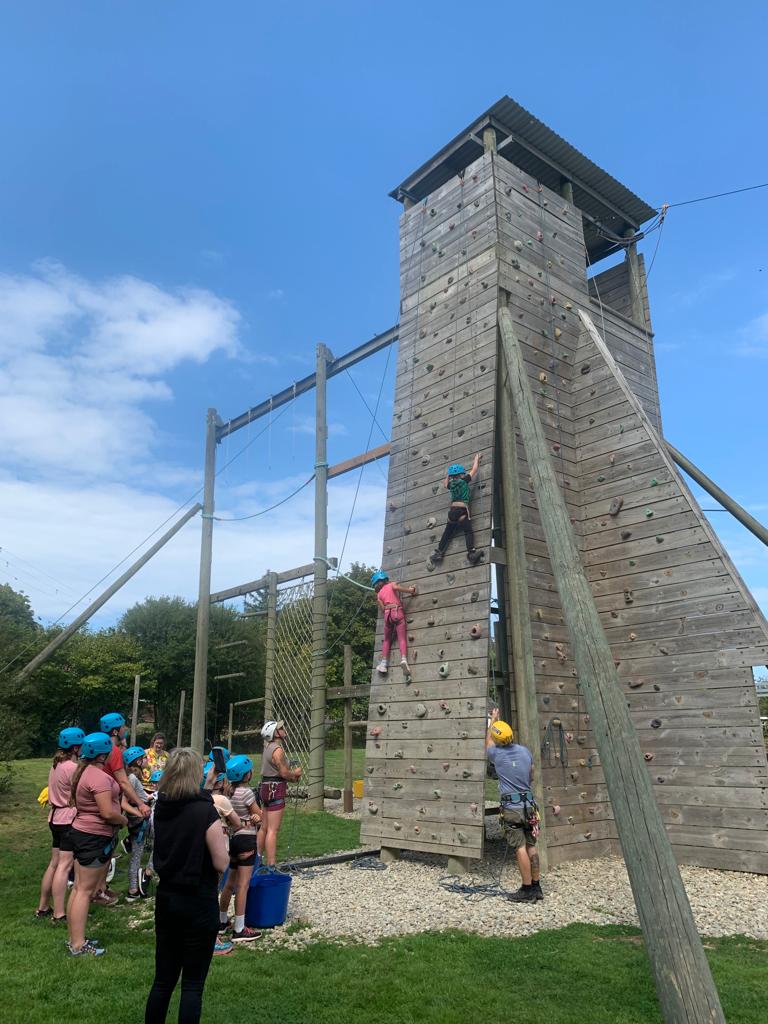 Mid Wales
Summer of Fun
294 under 25s and their families participated in activities across Powys and Ceredigion thanks to the Welsh Government funded Summer of Fun, on 4 programmes: Inclusive Adventure, This Family's Adventure, Emphasis on Wellbeing and Open Activities. We made the most of the outdoor activities available on people's doorsteps and everyone had great fun coasteering, surfing, rock climbing, SUPing, gorge walking, canoeing, kayaking, biking and exploring the woods! Thanks to Everyday Play, Llangorse Multi-Activity Centre, Parkwood Outdoors, Red Ridge Outdoor Centre, Argoed Lwyd, Adventure Beyond, Monlife Outdoor, Brecon Canoe Club, Antur Llain, Quest 88, Tonic Surf, Leanne Bird Wellbeing and Adventure and Lakeside Boathouse for providing such great adventures!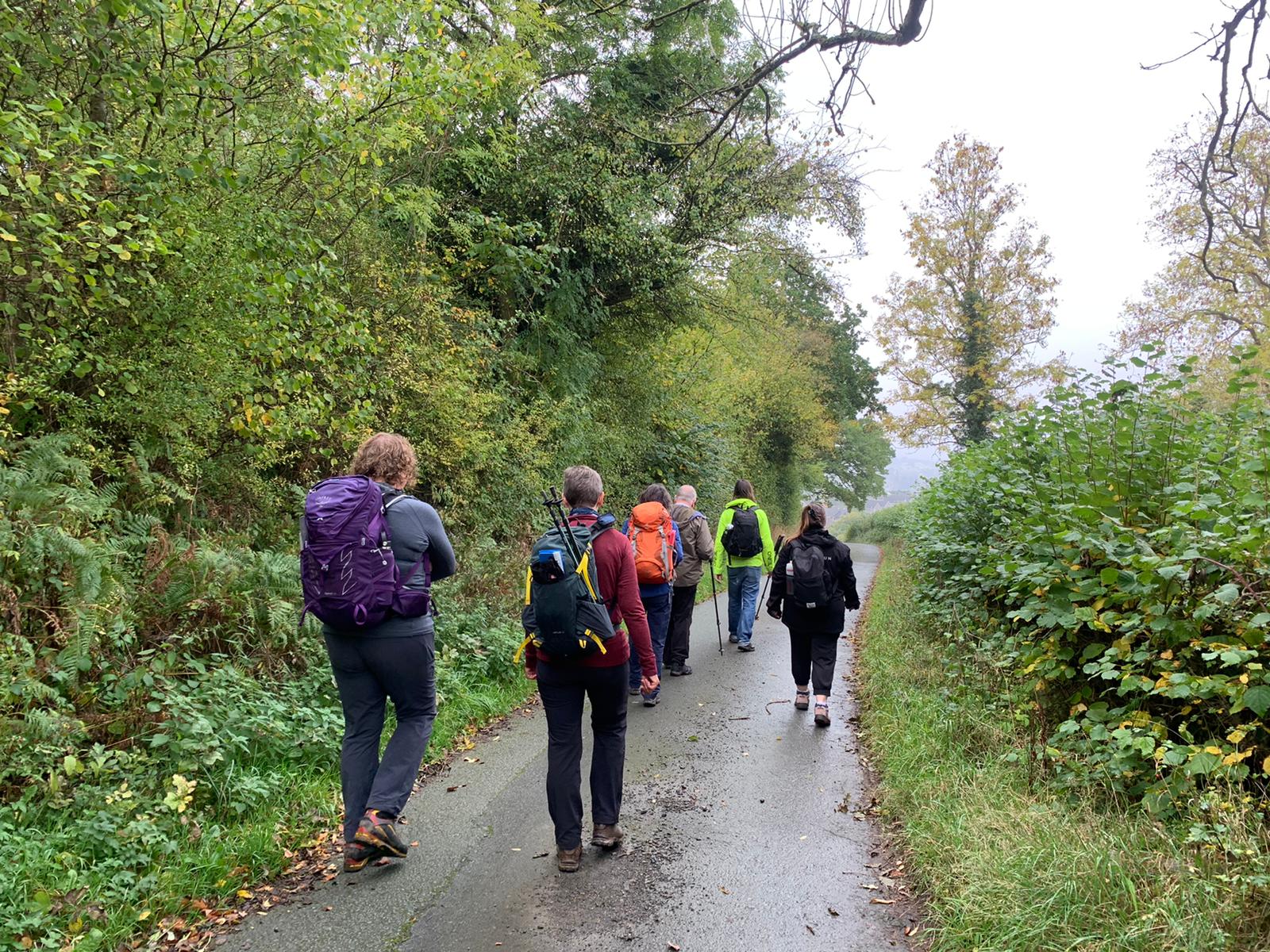 Health & Wellbeing Programme 
October saw the final session of an 8 week hill walking programme for those experiencing mental health difficulties which took place in Newtown. Helen Menhinick of Bryn Walking and her team of experienced walk leaders have been running progressive sessions for those taking part and two of the participants are now planning to go on to further navigation and leadership training themselves to boost their skills and employability. Meanwhile, Drover's Cycles, Dirt She Nomad and Clare Muir have been running e-biking taster sessions in Newtown and Welshpool to offer local residents a chance to try them out on the track and canal. Both projects were funded by the UK Government through the UK Community Renewal Fund and administered by PAVO's Localities Initiative Fund.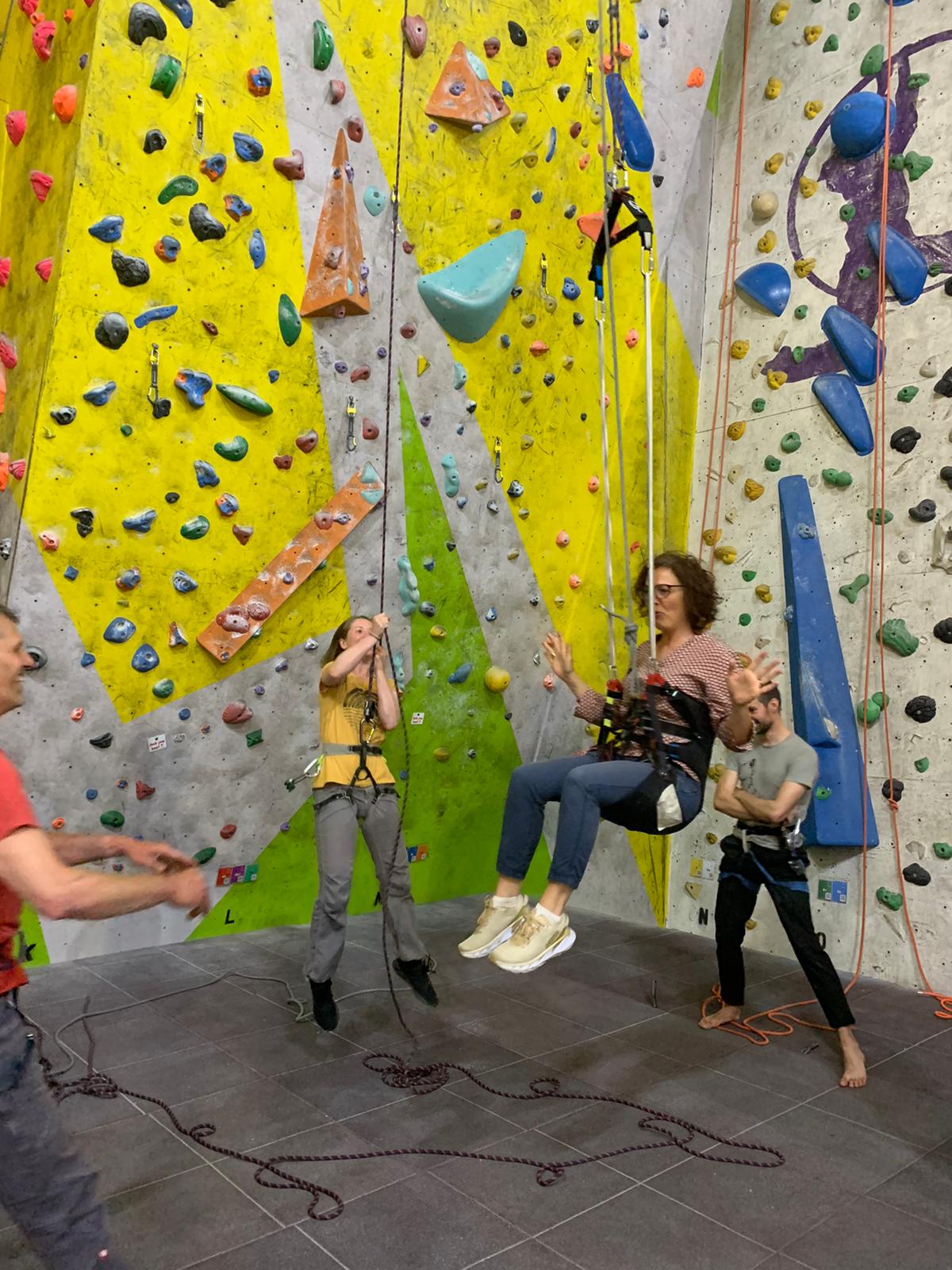 Inclusive Climbing Club
Thanks to funding from Morrisons Foundation, Mid Wales and Gwent are about to launch the first inclusive climbing club sessions after the October Half Term at Llangorse Multi-Activity Centre, for people with physical, sensory or intellectual impairments or chronic health conditions. In order to make sessions more sustainable going forward, parents and support workers have been offered the opportunity to attend a funded Indoor Climbing Assistant course with Manzoku Climbing and Mountaineering so that they can help with belaying during the sessions. Sessions are available for both wheelchair and non-wheelchair users. Please email Bethan Logan or Brett Mahoney for further information.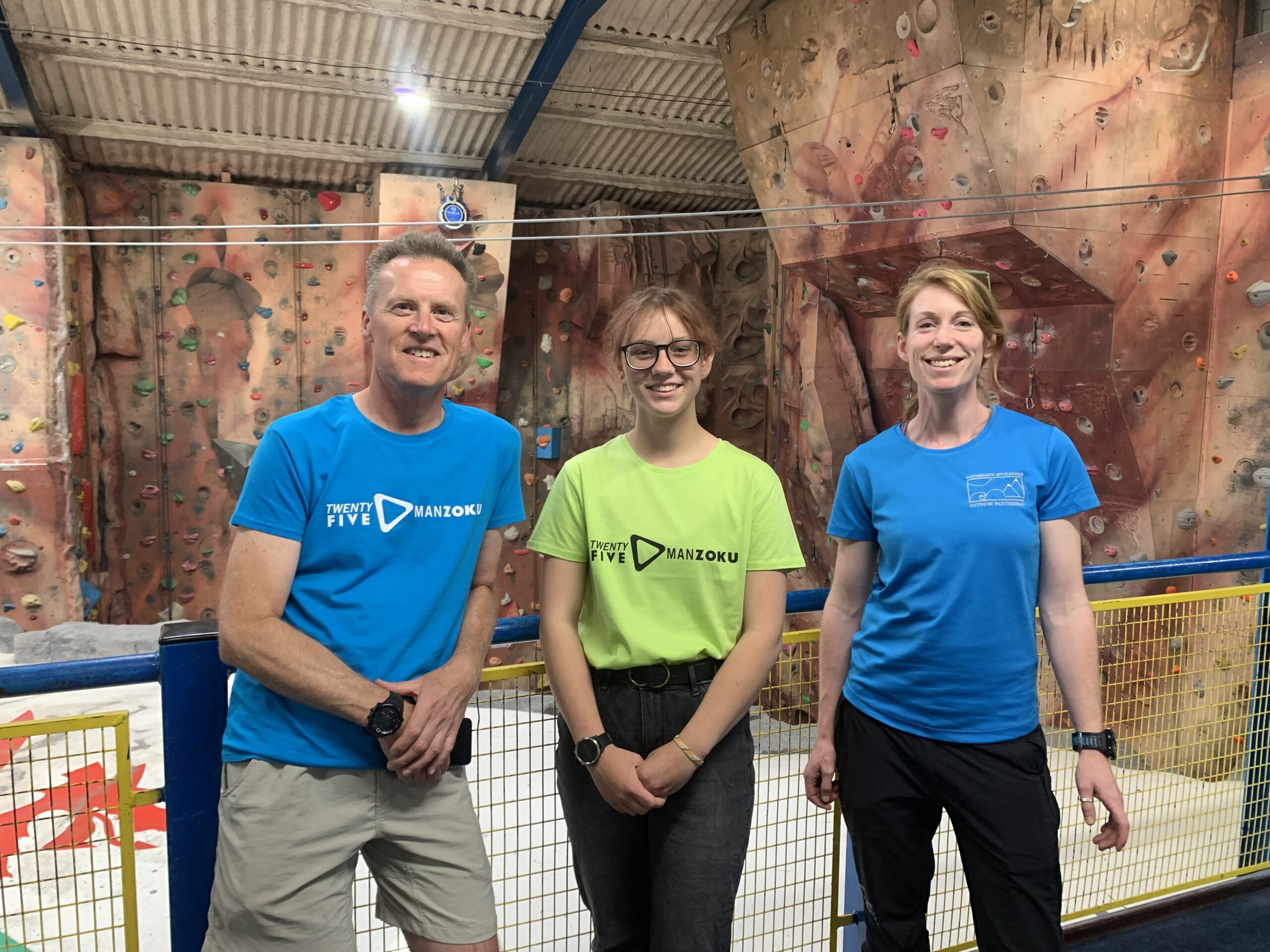 Mid Wales Mentoring Programme
We have just signed up our first recruits for the Pathways to Employment programme in Mid Wales thanks to Manzoku Climbing and Mountaineering founder Andy Cummings who has offered a unique 6-month instructor development opportunity to a handful of lucky individuals to celebrate Manzoku's 25th Birthday. The programme kicked off in September with plenty of training, shadowing and CPD opportunities for the trainees and they have already got stuck in with staff training and shadowing sessions with their RCI training and Climbing for All course coming up in the coming months.
Gwent
Inclusive Climbing Club
We have also been successful in receiving funding from the Morrisons Foundation to run a 10-week inclusive climbing club programme for the Mid & South East Wales regions. The programme is for people with physical, sensory or intellectual impairments or chronic health conditions and will begin after the October Half Term at Llangorse Climbing Centre. The funding has also allowed us to offer parents and carers the opportunity to upskill and gain experience and qualifications in climbing, in the hope that we can make the club sustainable in the longer term with a permanent inclusive climbing offer in the region.
Grassroots Participation
Thanks to Summer of Fun funding, we were able to offer a comprehensive outdoor activity programme for children and young people across Gwent during the summer holidays. This led to 452 accessing an outdoor activity with 5 days specifically for girls and 9 days specifically for those with mobility limitations and neurodiversity conditions.
Coach Education Programme
Our coach education programme is available to support grass roots outdoor clubs in Gwent in upskilling volunteers to improve participation in outdoor adventure sports. We would like to congratulate 4 of the amazing volunteers from Mynydd Du Fell Running Club on achieving their Mountain Leader qualification via the funding and support available. The volunteers run the junior arm of the fell club called 'Mini Dragons' that aims to engage children with nature through the sport of fell running.
To find out how your outdoor club can gain support from The Outdoor Partnership, please contact your regional development officer.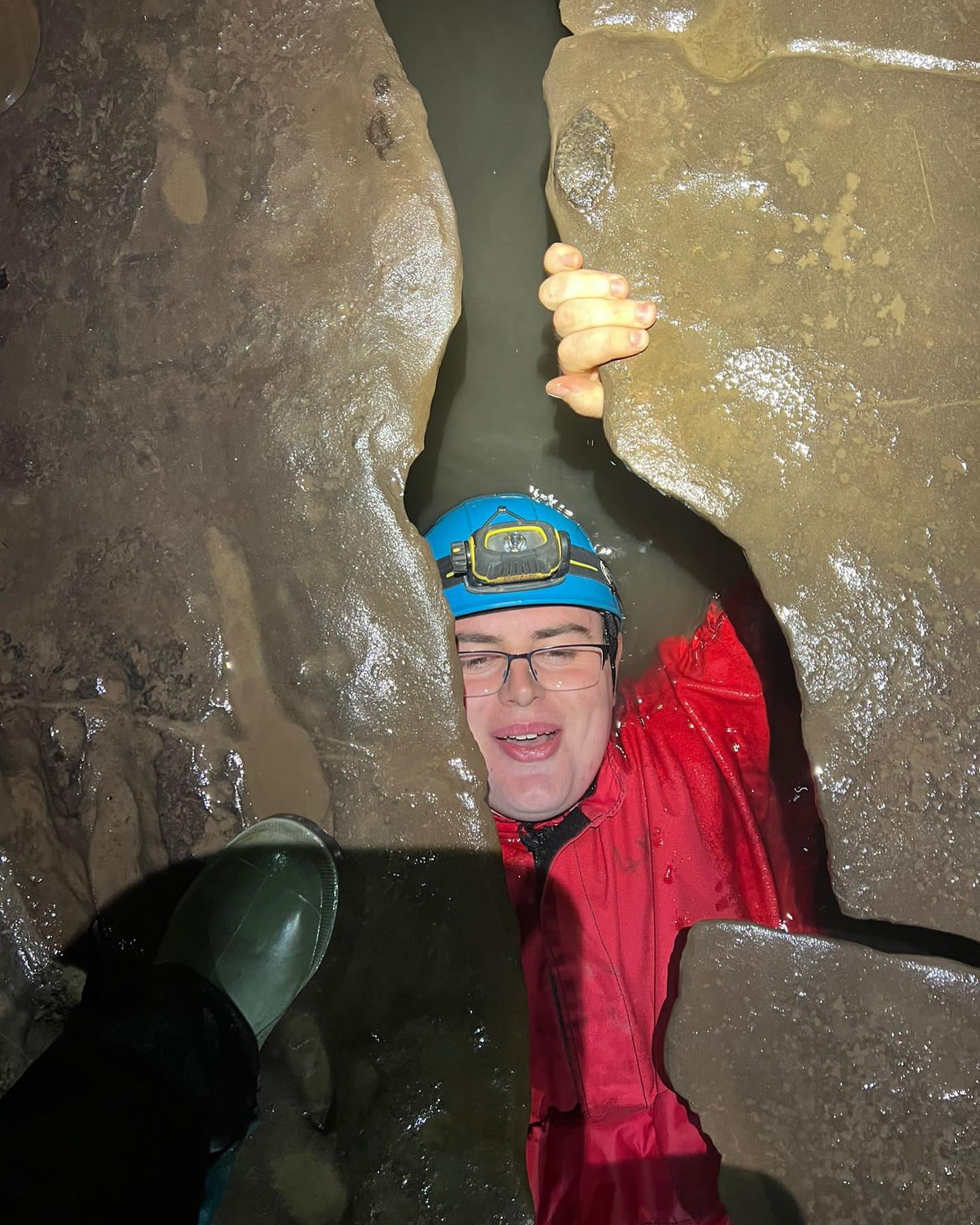 Adventure Therapy Programme
September marked the beginning of our pilot Adventure Therapy Programme in Gwent. The programme will run over the coming six months and will focus on the social prescribing of outdoor adventure activities, as a therapy to improve mental health and wellbeing.
Our first session consisted of a multi-activity adventure walk, including woodland walking, gorge scrambling and finally, caving. The participants are in recovery from significant mental health conditions and have been prescribed / referred into the programme by Health Board professionals and Recovery Practitioners.
After the success of the pilot activity, the current pilot programme is fully subscribed, and we are in the process of identifying funding for the next round.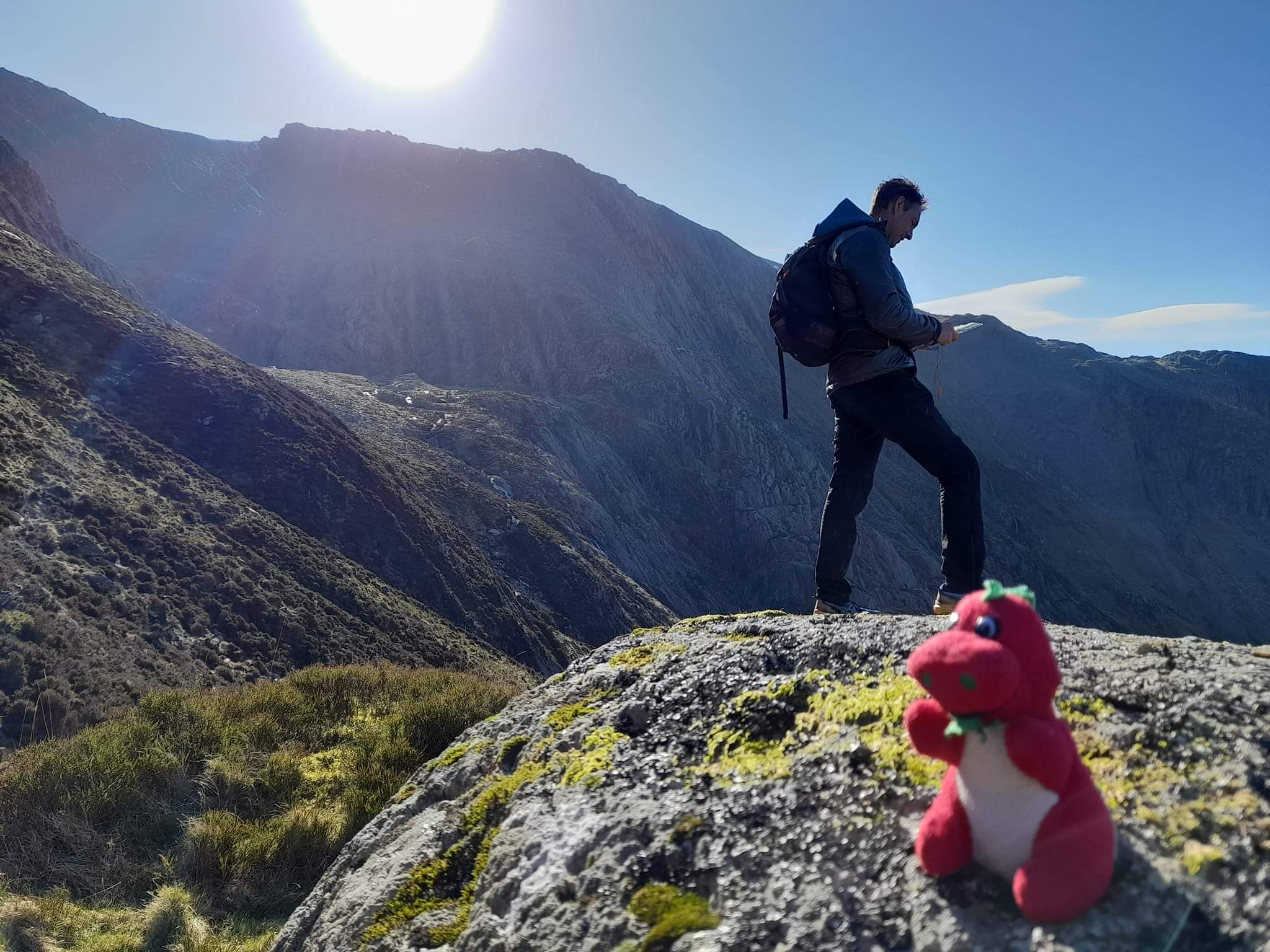 Pathways to Employment Programme
Thanks to a successful funding application to the Principality's Community Foundation Wales fund, we can offer another 2 runs of our outdoor employability programme in Gwent!
The programme is for people aged 16-40 across Gwent, targeting those that are 'NEET' (not in education, employment or training) or at risk of NEET.
The first new run of the programme starts in November in the Monmouthshire area of the region. The 2nd programme will run in January in the Caerphilly area.
For more information and referrals, please contact the Gwent Outdoor Activity Development Officer: brett.mahoney@outdoorpartnership.co.uk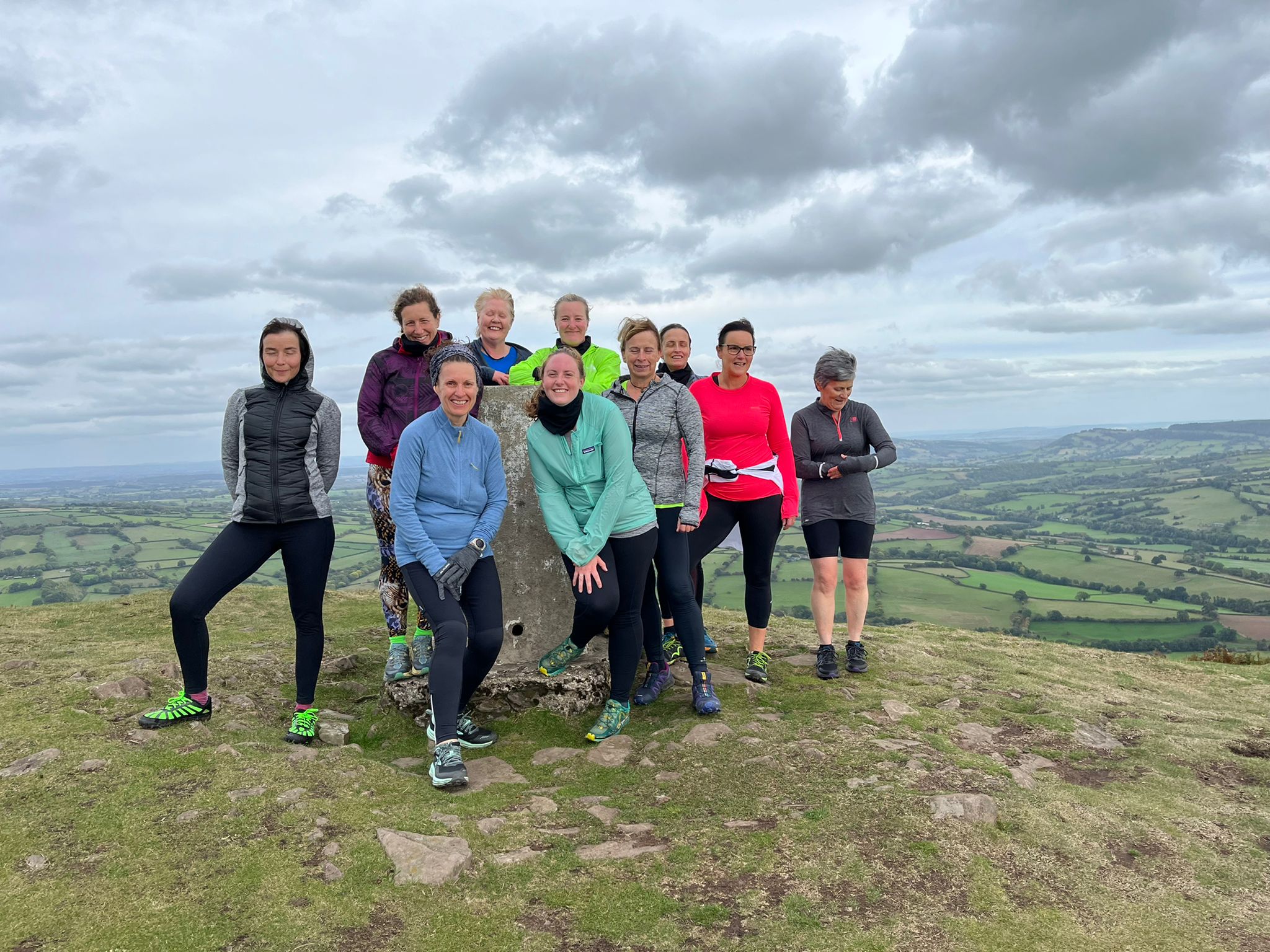 This Girls' Adventure
Our women and girls programme has continued to be popular in the region with all opportunities being fully subscribed with waiting lists. Over the last couple of months, there have been multiple caving trips to Ogof Clogwyn and Porth Yr Ogof, a 2-day expedition in the Black Mountains and a Fell Running Development Course with many more opportunities being planned for winter.
Other Updates from Gwent

It's been a positive start to the new academic year working with a variety of new organisations. In addition to developing our core programmes, we are supporting Ysgol Gwynllyw in developing a Welsh language outdoor offer, have supported Glitter Sisters Cymru in accessing outdoor sport for the first time and attended multiple networking events with Autism practitioners, Employability programmes and the Colegau Cymru Active Wellbeing Forum. Leading up to Christmas, I will be assisting Coleg Gwent, MonLife Outdoor Adventure and Monmouthshire DofE to provide an outdoor event for FE learners as well as continuing to develop our core programmes.
With winter lurking around the corner, it's about time I took myself out for another long day running in the mountains! To get my own adventure therapy in, I'm currently training for and will be attempting the South Wales Traverse in the depths of winter, hoping to complete the 117km route taking in 31 summits with 6,000m of elevation in under 24 hours.
I'd like to take this opportunity, in our first regional newsletter, to thank all our providers, partners and stakeholders for supporting us in improving access to outdoor activity for the residents of Gwent.
Whether your time spent in nature is a walk in the park, a gentle paddle down a river, or a long day in the mountains, I hope you have an adventurous autumn!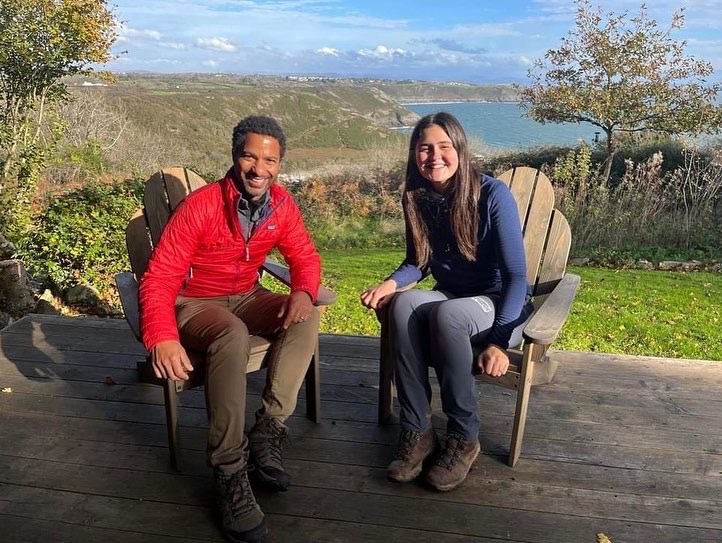 Swansea Bay Region
Land to Water Social Prescribing Programme: Adferiad and The Outdoor Partnership
We teamed up with Adferiad Recovery and specifically the Early Intervention Team within Adferiad to offer 6 young people between the ages of 18-34 the opportunity to explore the Outdoors through what we called the '5-week Land to Water Social Prescribing Pilot Programme'.
Research
The mental health charity Mind already recommends ecotherapy. Its website says: "Ecotherapy is a formal type of therapeutic treatment which involves doing outdoor activities in nature."
Dr Heather Massey, from the University of Portsmouth's Department of Sport, Health and Exercise Science, said: "In this new study we are looking at outdoor swimming as part of social prescribing, which looks to support members of the community who are self-referred or referred by a number of professional organisations to community activities that will support them."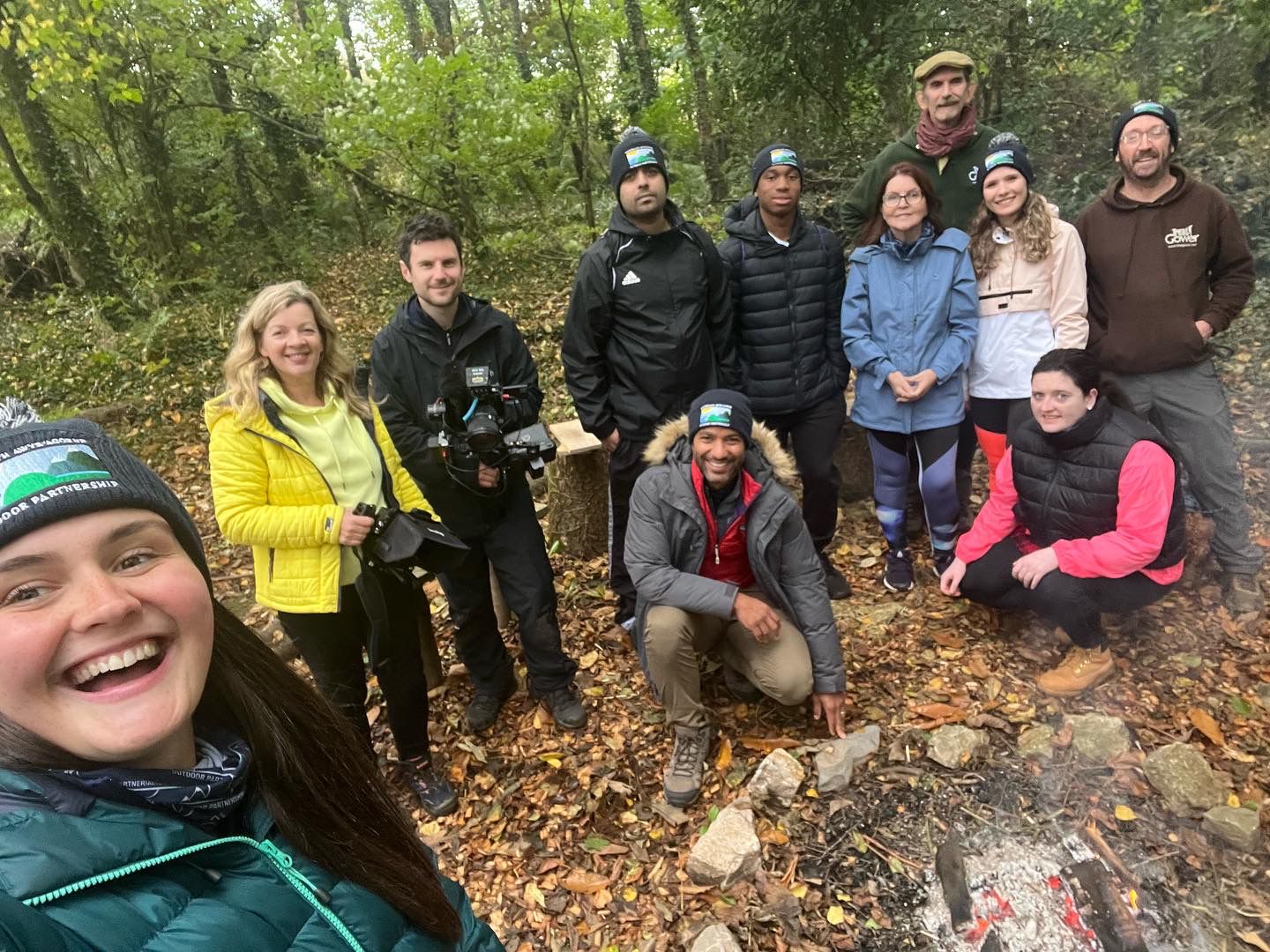 Feedback from the Young People
I felt proud of everyone in the group
I felt Creative
I felt adventurous
Excited, Proud, Inspired, Accomplished, Relaxed, peaceful
The first session, I was Happy to know how to light a fire with tools
I felt involved, happy, warm, calm
LM: changed her mind and said this was her best week! She had achieved so much – she came even though she didn't want to, she ate the stew made on the fire even though she didn't want to, and she swam in the sea despite saying she was only going into her knees. LM did struggle with the walk, but she didn't let it stop her. She feels proud with her commitment and determination and has valued the programme a lot more than she thought.
The project will also be featured in ITV's Coast and Country programme which will be aired at 7pm on November 18th – tune in!!
North Wales
The Winter of Wellbeing
Over three weekends at the end of January and the beginning of February, six days of The Winter of Wellbeing programme of activities were held at the centres in the Arete, CMC Adventure and Rhos Y Gwaliau Centres. I took the opportunity to visit the three centres and to take part during the days. Despite the unfavourable weather, there was an excellent response with almost every space booked and a large proportion of the children attending on each day.
As well as the days' success, it was very useful to be able to meet outdoor activities providers in order to establish connections which will be useful in the future.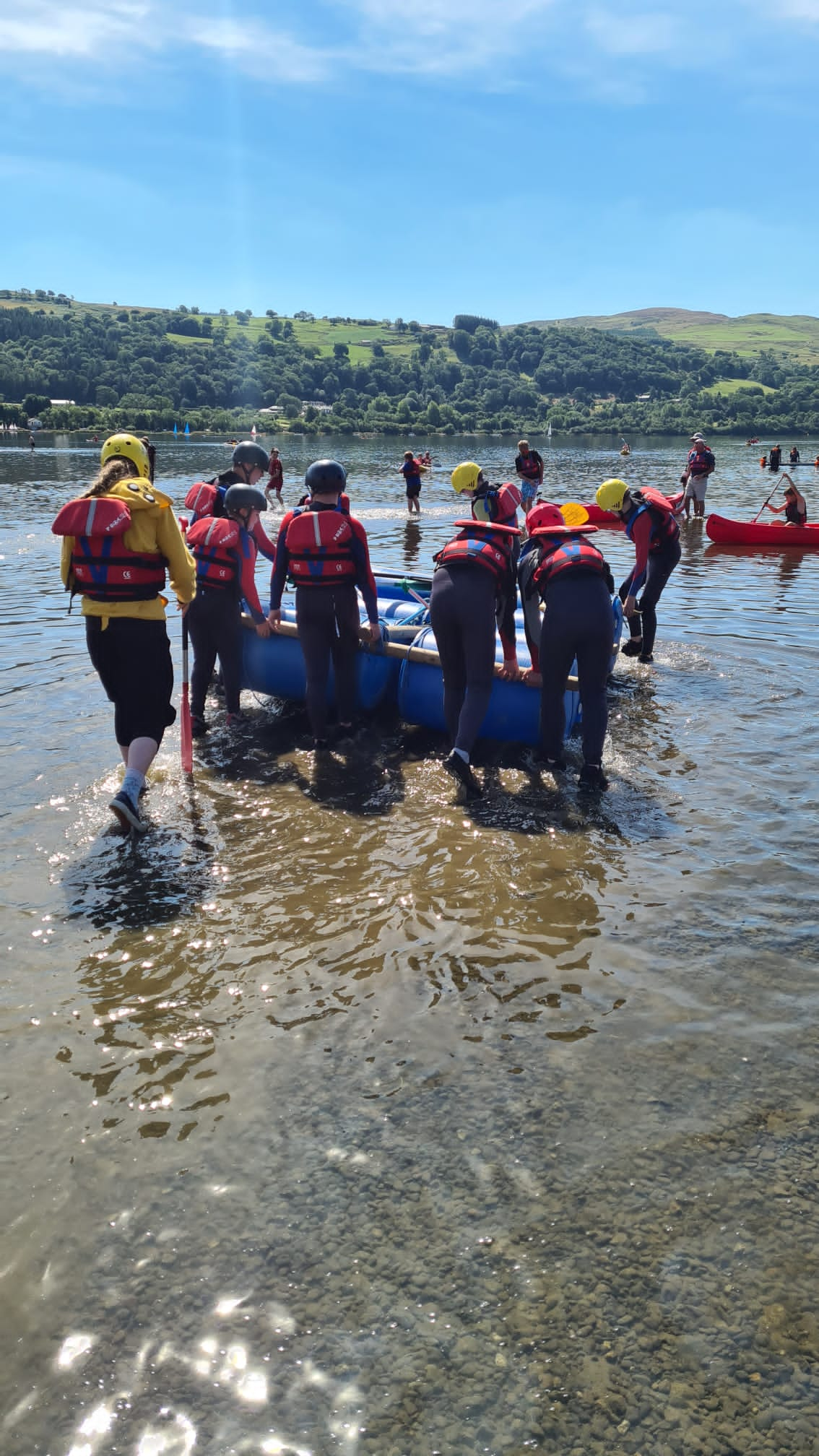 Summer of Fun
During August this year, pupils from Ysgol y Moelwyn took part in various activities, financed by a Summer of Fun grant. There was great emphasis on arranging activities which were as local as possible, in order to highlight the natural resources. They went caving, to river walk, mountain biking, raft building and paddle-boarding.
They were new experiences for many of the children, and they enjoyed them immensely.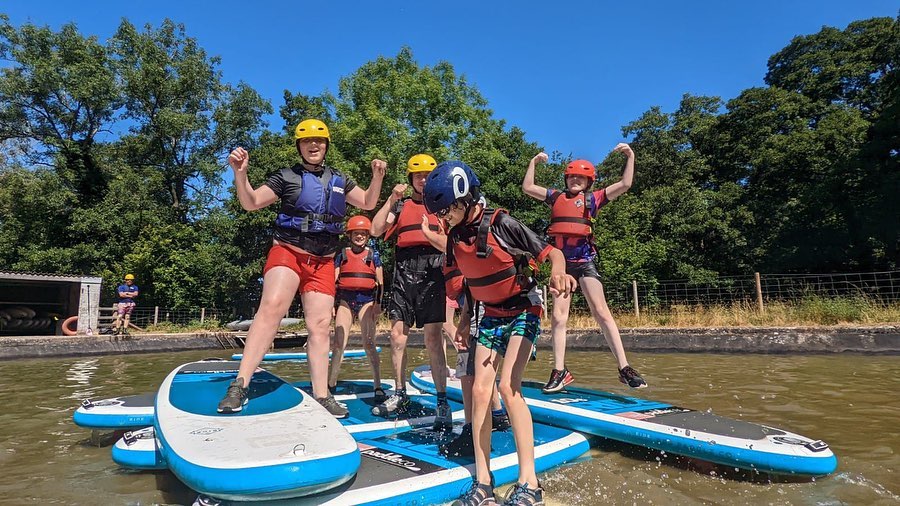 Youth Support Grant
We were fortunate to secure a substantial grant to arrange outdoor activities on behalf of the Youth Service. The aim of the grant was to improve the mental health and wellbeing of individuals following the challenging years of Covid. I drew up two programmes, these being the Outdoor Programme for Schools and the 18-25 Hire for Free Service. Within a short space of time, the providers had received numerous applications from schools, and this continued through February and into March.
By the end of March, over 250 children had taken part in an outdoor activity. The feedback we have received has been very encouraging, with the results of the questionnaires providing proof of the benefit of the activities for individuals' mental health and wellbeing.
Volunteering Programme: Caru Eryri

Over the summer of 2022, The Outdoor Partnership were part of the Caru Eryri programme, which provided volunteering opportunities throughout the National Park.
Caru Eryri days were held in various locations, and our amazing volunteers worked together helping advise visitors about routes and conditions, clearing areas of rubbish, and getting stuck into footpath maintenance work.
Over 500 people have registered on the sign-up website, and of those, 117 busy volunteers have spent a combined 2441 hours out in various locations, keeping areas clean and visitors well informed.
They were out in force in places like Llyn Ogwen and Idwal, the Llanberis, Rhyd Ddu and Ranger paths of Yr Wyddfa, Nant Gwynant and Llyn Dinas and Capel Curig.
Sessions were held at least 3 times a week, mainly on weekends, but with some mid-week days thrown in to make the most of quieter times for different projects like footpath maintenance. This happened from Easter through till October!
In 2022, they have collected an incredible 1044kg of rubbish from these beautiful areas! This is a total of 469 bags of rubbish! An incredible amount and we all owe a huge thank you to each and every single volunteer.
This is the second year that Caru Eryri has been helping out with the task of looking after our beautiful national park; a project that started originally in response to the huge numbers of visitors that were visiting the area following periods of lockdown. Combined with data from 2021, over 150 volunteers have spent over 230 days out and about and cleared over 2000kg of rubbish – that's over 2 tons!!
This project is a partnership working programme alongside Parc Cenedlaethol Eryri, Snowdonia Society and The National Trust, and we really hope to continue the work next year, if successful with funding applications. New volunteers are always welcome, and anyone interested in getting involved can keep an eye on our website and social media pages for updates in 2023!
Find out more about Caru Eryri Programme here.
Ayrshire
There is a Climbing Programme at Above Adventure, with the Monday evening programme being targeted and the Saturday programme open to the general public. The Monday evening climbing and bouldering programme offers a regular monthly block of tuition for local groups, with groups from Irvine Boys Brigade, Girvan Youth Clubs, Cumnock, Yip World Group, and Ayr and District Sea Cadets taking part during the last 6 months.
There is also the Barassie Open Water swimming sessions, which is a regular weekly funded programme with a qualified instructor supporting open water sea swimming for the general public.
The coastal rowing boat building project is making great progress. The TOP Ayrshire boat shed has been busy over the last few months with various boats being built, repaired or in for winter maintenance. We have pupils and students from a local college and school coming in every week to learn the skills and craftsmanship of working with wood, and learning the skills from the older generation. The project has been praised by Generations Working Together for being a great inter-generational project.
A school-based confidence and mental health programme has started with the support of TOP at Castle Semple Outdoor Centre with young people cycling, orienteering and canoeing.
Cumbria
The Outdoor Partnership funds monthly walks run by Esther Foster, taking in the beautiful scenery and fells of West Cumbria, and they are suitable for all abilities.
Here's a little snippet about our recent walk! What an amazing day! We had 10 wonderful ladies join us for our Lowther hike, the sun came out and it was such a beautiful day.
We looked at some navigation skills, chatted lots, spent lots of time admiring the wonderful autumn colours, experienced everything from wide forest tracks through to muddy boginess and tricky path finding, got up a lovely little summit (Swarth Fell), and had a lot of laughs and adventures along the way.
The most adventurous part of the day was realising that two footbridges had washed away in the valley between Dent Fell and Lowther Park. Before I knew it, everyone had taken their boots and socks off, waded across, and embraced a bare foot walk to the next beck.
We used a variety of attire to dry our feet afterwards, and it was ace seeing such a lovely team having a great day out and embracing nature. And if anyone is walking along Nannycatch beck, remember to take wellies!
Northern Ireland
Over in Northern Ireland, we recently had a great day with the Killyleagh dippers and strippers, which included open swimming safety, incident management and CPR.
It was a great success and the Killyleagh crew gave 100% in very realistic conditions.
Thanks to our provider Ciaran Kinney.
Thank you for reading our latest news – if you'd like to be kept up to date direct in to your inbox, please subscribe below!