We have just signed up our first recruits for the Pathways to Employment programme in Mid Wales thanks to Manzoku Climbing and Mountaineering founder Andy Cummings (pictured above) who has offered a unique 6-month instructor development opportunity to a handful of lucky individuals to celebrate Manzoku's 25th Birthday. The programme kicks off in September with plenty of training, shadowing and CPD opportunities for the trainees and they are excited to get going.
MEET OUR RECRUITS
They will be giving us regular updates on their journeys over the next 6 months so watch this space!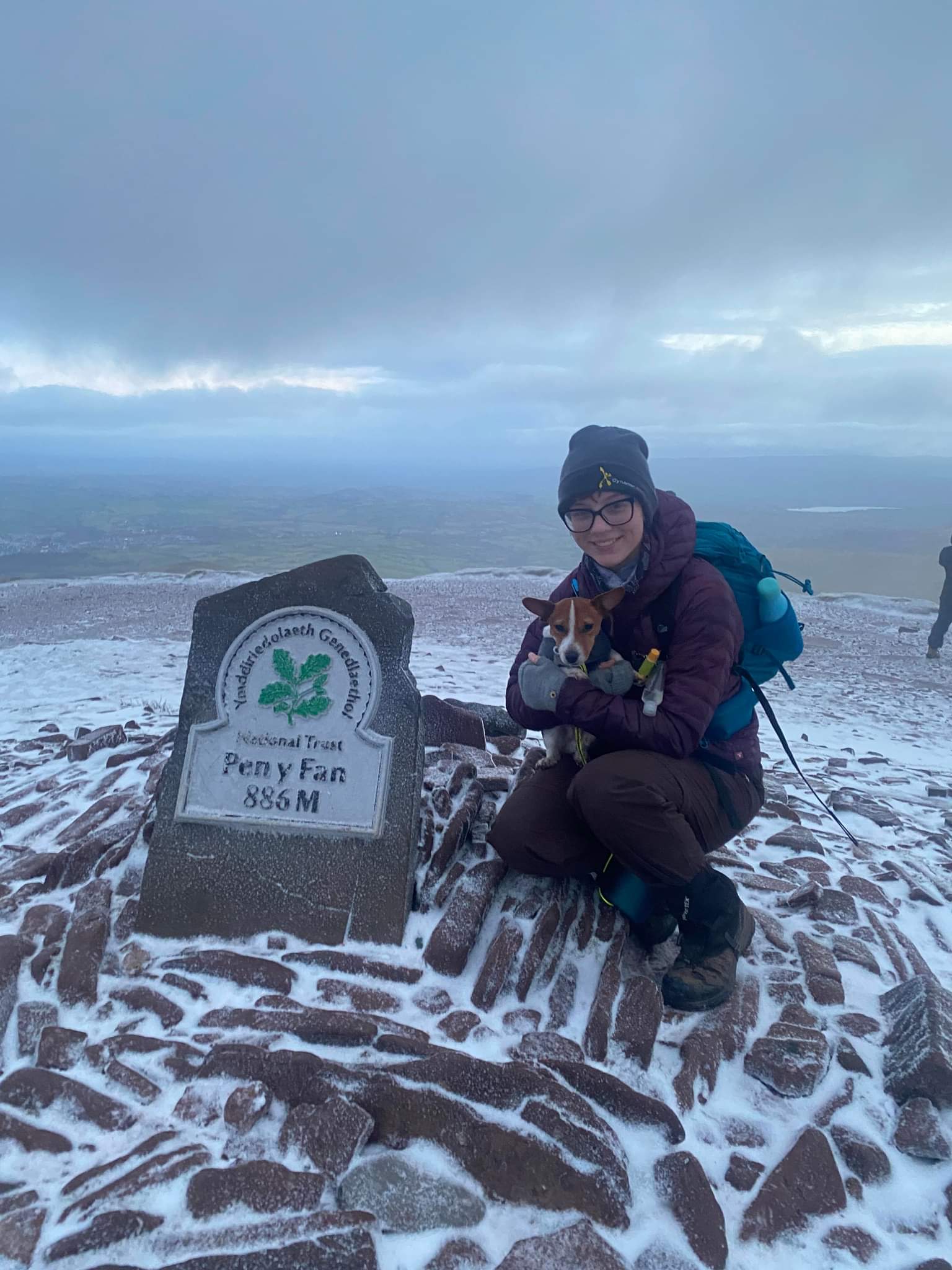 Meet Steph - our first recruit!
Steph is a keen climber and navigator already and is keen to progress in the industry. We first met when she attended The Outdoor Partnership's Hill Skills course as part of the Winter of Wellbeing back in February.
"My name is Steph Chaplin and I grew up in an outdoorsy family in the Brecon Beacons. Because of my upbringing, I have a strong passion for the outdoors and adventure sports. I'm a keen climber, and enjoy long days out exploring the mountains. I also enjoy other adventure sports such as kayaking, SUP, caving and mountain biking. I'm a UK Youth Ambassador for DofE and a Youth Warden for the Brecon Beacons National Park. I hope to one day work in the outdoors, and inspire more young people to get involved.
By partaking in this programme, I'm hoping to build on my own personal confidence with working with others, as well as personal skills, and would love to one day inspire others to get into the outdoors. To help with this, I'd like to gain climbing and walking qualifications, which will aid in my future career in the outdoors.
I'm most looking forward to gaining experience working with a range of different people, as well as gaining further knowledge on working in the outdoors."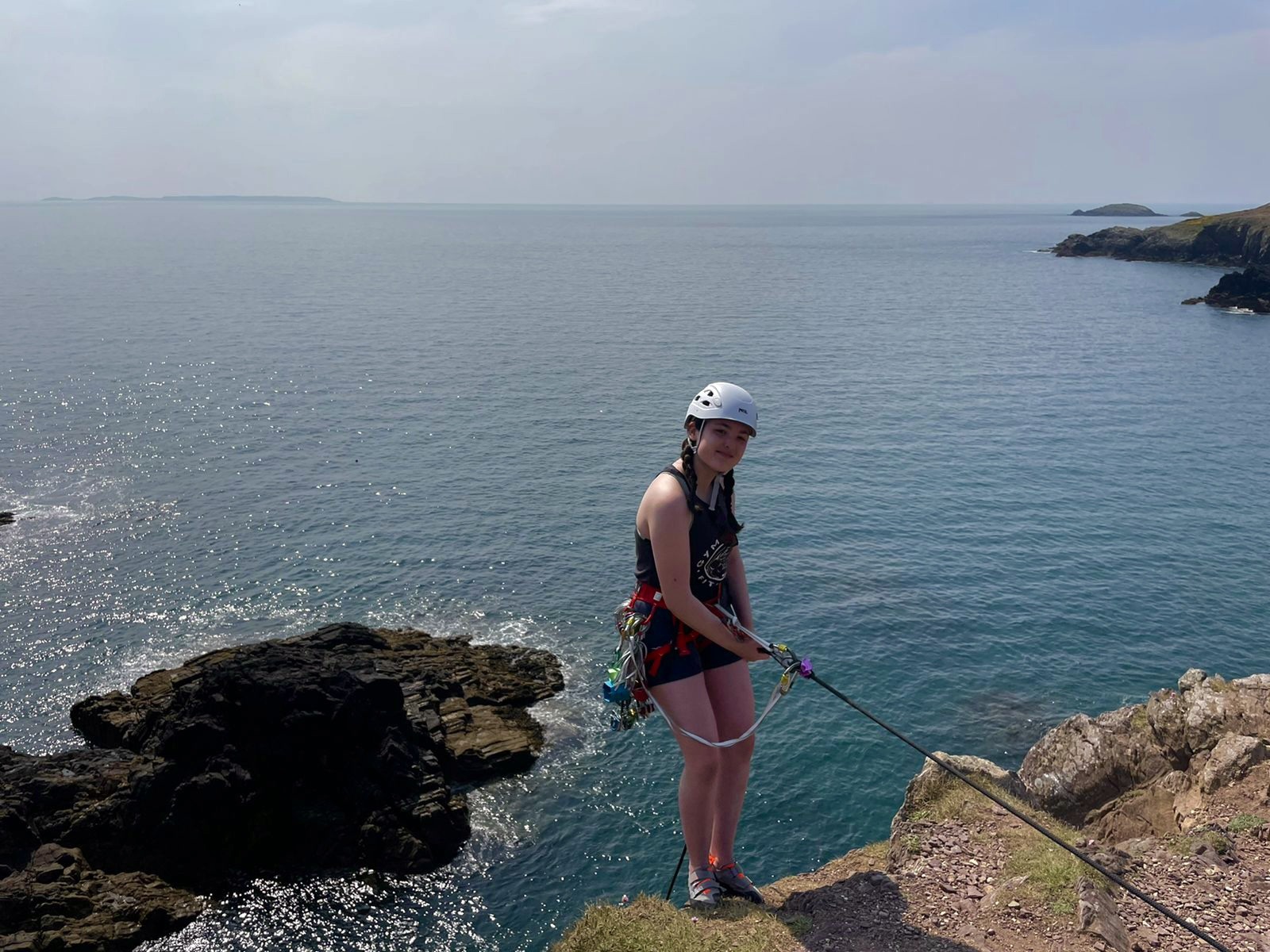 Our next Mentee - Meet Elin!
"My name is Elin Fflur Jones and I grew up in the heart of Snowdonia/Eryri, therefore I've grown up surrounded by rich landscapes and an appreciation for the outdoors! My love for the outdoors stemmed from growing up in an environment where my parents influenced me to appreciate the natural environment doing so by taking part in a variety of outdoor activities.
I've always enjoyed walking and climbing the mountains in Snowdonia, however, since moving to Carmarthen and studying the Outdoor Adventure Education degree at the University of Wales Trinity Saint Davids, I've been able to appreciate the Brecon Beacons and the Pembrokeshire coast.
I enjoy working with and inspiring children and got to achieve this by working at Gwersyll yr Urdd Glan-Llyn over the previous summer. I believe that partaking in this programme will allow me to build on the personal and technical skills required to further children's learning in the outdoors. Gaining my climbing and mountain leading awards will not only allow me to work with and inspire children but also everyone and anyone who would like to get involved!"